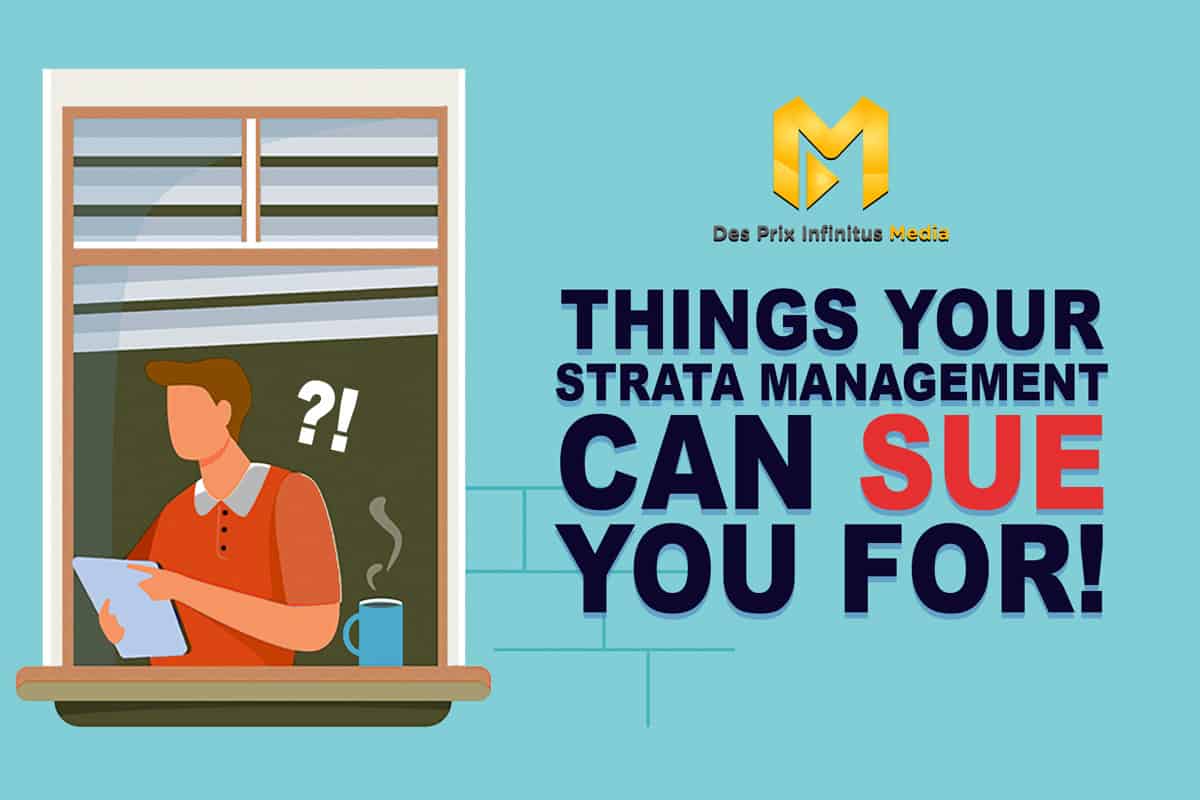 Living in a strata property such as condos, flats, apartments, high-rise, or gated estate, there are times when you are unhappy with the management of your home. Be it to unfulfilled promises in a contract or a law allowing you to sue, you would like to get compensation for it.
However, do you know you're not the only one who can lodge a complaint? The property management has just as much rights to sue you for not complying with certain things as a resident!
Here are four things you can be taken to court for.
Unwarranted Renovation
Now and then, you would like to renovate your home to a newer vibe. Residing in a strata property however, requires you to seek permission before you could do anything else.
A renovation permit from the local council and approval from your condo management is needed to redecorate your place. Anything that involves altering the structure of your home requires permission, but repainting or fixing new lights can be done without one.
Nevertheless, repainting your corridors or changing any space outside your home is not permitted and can land you a lawsuit from the management.
Pets
In some strata properties, pets are not allowed by the management and thus, can be taken away and lead to you being sued. There are even some states that do not allow pets to be kept in strata properties. Ultimately, the final say goes to the property management.
However, if the state law states that pets aren't allowed while the management says otherwise, the law will still prevail as it is the state law. So be careful and double-check before owning a pet!
Unpaid Maintenance Fees and Sinking Funds
Stated in the Strata Management Act (SMA) 2013, it is required for residents to pay for the regular upkeep and major repair works of the place, which are the maintenance fees and sinking funds. Failure to do so will lead to several reminders to pay, such as a notice or being displayed in a list with similar others.
If further actions are still not taken, the developer can, by law, take action against you. Moreover, only paying for one will still get you in trouble, for both maintenance fees and sinking funds are two different accounts.
Other Management Rules
Living in a space that is shared with others, there are rules and regulations in place to ensure equal rights for all residents. As such, the management could also introduce new rules or amend existing ones, which will be displayed in a visible area for residents to see.
Rules can be imposed on the usage of facilities, visitors, or even functions. To make sure you're not sued and be left to pay for breaking the rules, be sure to check the rules from your management!